The Fynbos Guy
My name is Dominic Chadbon aka The Fynbos Guy.
I'm a qualified and registered mountain hiking guide
with 20 years of guiding and teaching experience.
It's not just a hike, it's an experience.
Table Mountain hiking or Cape Point hiking
It's what I do
Botanical Tours
I specialise in them
Birding Trips
It's my passion
Family Hikes
Bring everyone
I specialise in half-day, full-day and multi-day hiking tours throughout the Western Cape – tailor-made to your requirements.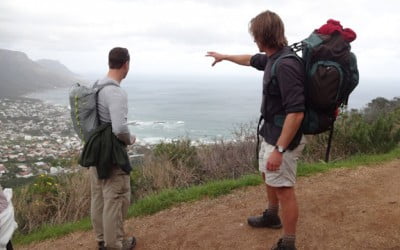 A million people a year admire the view from the top of Table Mountain, Cape Town's iconic landmark. The vast majority take the cable car up and down, leaving the mountain's sprawling network of hiking trails largely empty. And of those who do hike up Table Mountain,... read more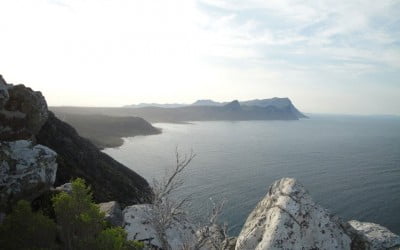 Cape Point, the jumble of rocks that represents the most south-westerly point of Africa, is an evocative place. Protected by a 7500 hectare nature reserve, the landscape that squeezes in between the Atlantic and India Oceans hides secret lakes and herds of antelope.... read more
We wanted to write just to tell you how much fun we had hiking Lion's Head with you and our friends back in September! We've been so sad to be back home – the entire trip was really wonderful. Our hike with you was definitely a highlight of our time in Cape Town. Christine (USA)
Thank you so much for an absolutely fantastic and truly memorable day. The kids loved it and your interaction with them was a sight to behold! Physically challenging, interactive, educational…it was paradise, thank you for your huge role in making such an experience. Ian (Cape Town)
thank you once again for the great hikes which we thoroughly enjoyed – they were are real highlight. I am still trying to channel that feeling of standing on Table Mountain taking in the view now I am back to the office and the cool Tasmanian weather. Cathy (Australia)
Whether you want a lazy ramble or a white-knuckle scramble
I have the routes and the experience to meet your expectations. Get in touch