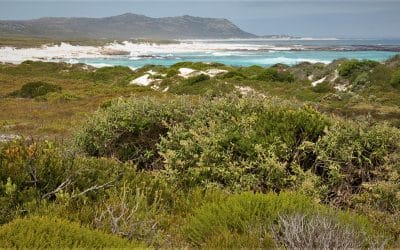 Sorry to tell you this but Fynbos is a tight-fisted so-and-so. As beautiful as it is, this vegetation is so lacking in things to eat that even Bear Grylls would end up ordering in. Apart from a handful of Iris bulbs, nearly all fynbos plants are inedible: very few...
read more
"We wanted to write just to tell you how much fun we had hiking Lion's Head with you and our friends back in September! We've been so sad to be back home – the entire trip was really wonderful. Our hike with you was definitely a highlight of our time in Cape Town."
Christine (USA)
"Thank you so much for an absolutely fantastic and truly memorable day. The kids loved it and your interaction with them was a sight to behold! Physically challenging, interactive, educational…it was paradise, thank you for your huge role in making such an experience."
Ian (Cape Town)
"Thank you once again for the great hikes which we thoroughly enjoyed – they were are real highlight. I am still trying to channel that feeling of standing on Table Mountain taking in the view now I am back to the office and the cool Tasmanian weather."
Cathy (Australia)
Whether you want a lazy ramble or a white-knuckle scramble
I have the routes and the experience to meet your expectations.